About Us
The Original Open-Top Bus Tour Experts
About
Testimonials
A great tour with Rob at the helm. His passion for the Beatles just runs off on you. Very informative & a very funny guy. It's a must for anyone who has a slight Interest in the Beatles. A big surprise at the end was visiting Paul McCartneys childhood home,goose bumps time. Cheers for a great journey back in time Rob,will do it all over again the next time I travel over the pennines.
We did the " Beatles Tour" with City Explorer Liverpool with the Tour guide Cody..it was fantastic..his knowledge of the Beatles and his home town was excellent as well as his stories and Dad jokes...loved the humour...it made us smile and made our eyes sparkle.
This a fantastic tour of some of the key sites that featured in the lives of the Beatles. Our tour guide was very knowledgeable and engaging. Would highly recommend this to anyone visiting Liverpool.
Chris the tour guide was so knowledgeable about the Beatles, he played brilliant music and Simon the driver was an excellent driver, I would do this tour again.
A very friendly team, polite, courteous and funny. My time with them made me appreciate the city even more, so much so that myself a Londoner and my 19 year cousin visiting from New York, took another City Explorer tour of the city straight after the Beatles tour ended!
Absolutely brilliant tour guide Carlos, driver he said was Hairlos! So it was Carlos and Hairlos! Obviously not drivers name but memorable! Definitely recommend the Beatles tour, doing city tour tomorrow. He had a great sense of humour, with loads of interesting facts about the Beatles.
Our guide was chatty & funny and gave a great welcome. We wound our way round the city, learning places of interest and facts about the fab four we didn't previously know. Stopped off at Penny Lane, Strawberry Fields and our guide Matt patiently helped everyone take pics at the various famous places.
Gallery
Maghull Group
Careers
GET TICKETS
The Best Way to Learn About the Famous Four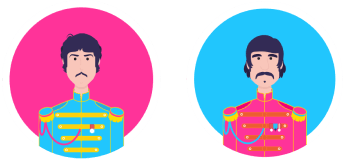 Book Online
*All of our vehicles are now wheelchair friendly! Please call 0151 933 2324 if you have any other accessibility requirements.
Our Partners
We work with some of Liverpool's leading tourism organisations in order to provide the very best experience the city has to offer